Efficient building projects
With a Fibo wall system you will save on building costs and complete your project more quickly, leaving your customer with long-lasting and maintenance-free walls. Simply the smart way of renewing your wall.
---
Fast and easy
Build your wall using smart system solutions that require 65 per cent fewer working hours than tiles. Full-length panels are fitted directly onto the studwork or existing wall, then clicked together and locked with Fibo Aqualock, meaning less preparation and no waiting around for the grout to dry and harden.
You will also save time thanks to fewer materials and less waste.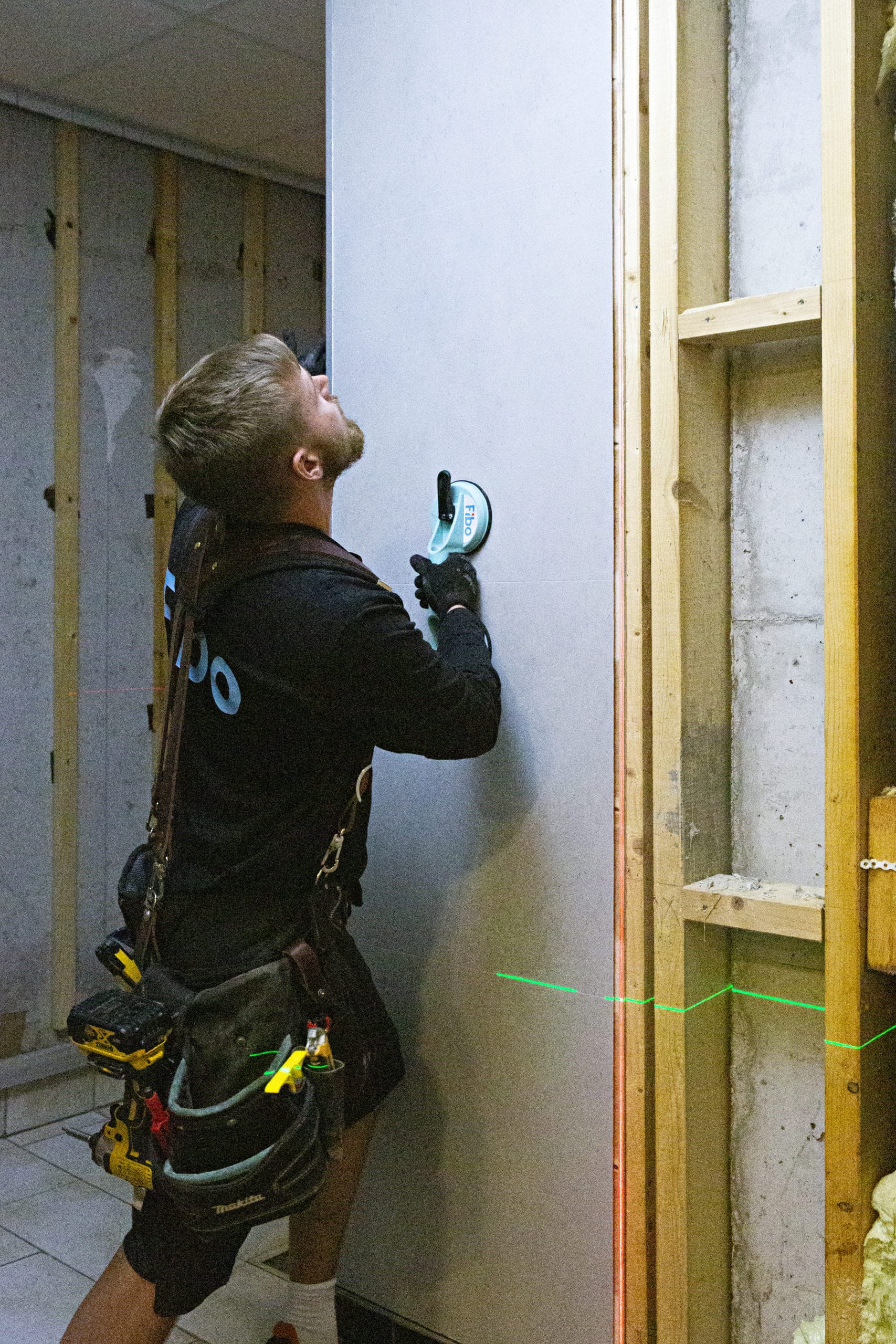 Cost-effective
Save up to 50 per cent on building costs by cladding the walls with the Fibo wall system instead of tiles. Faster installation and completion reduces labour costs and helps limit loss of earnings when renovating commercial buildings.
Lower weight saves on transport and waste disposal costs.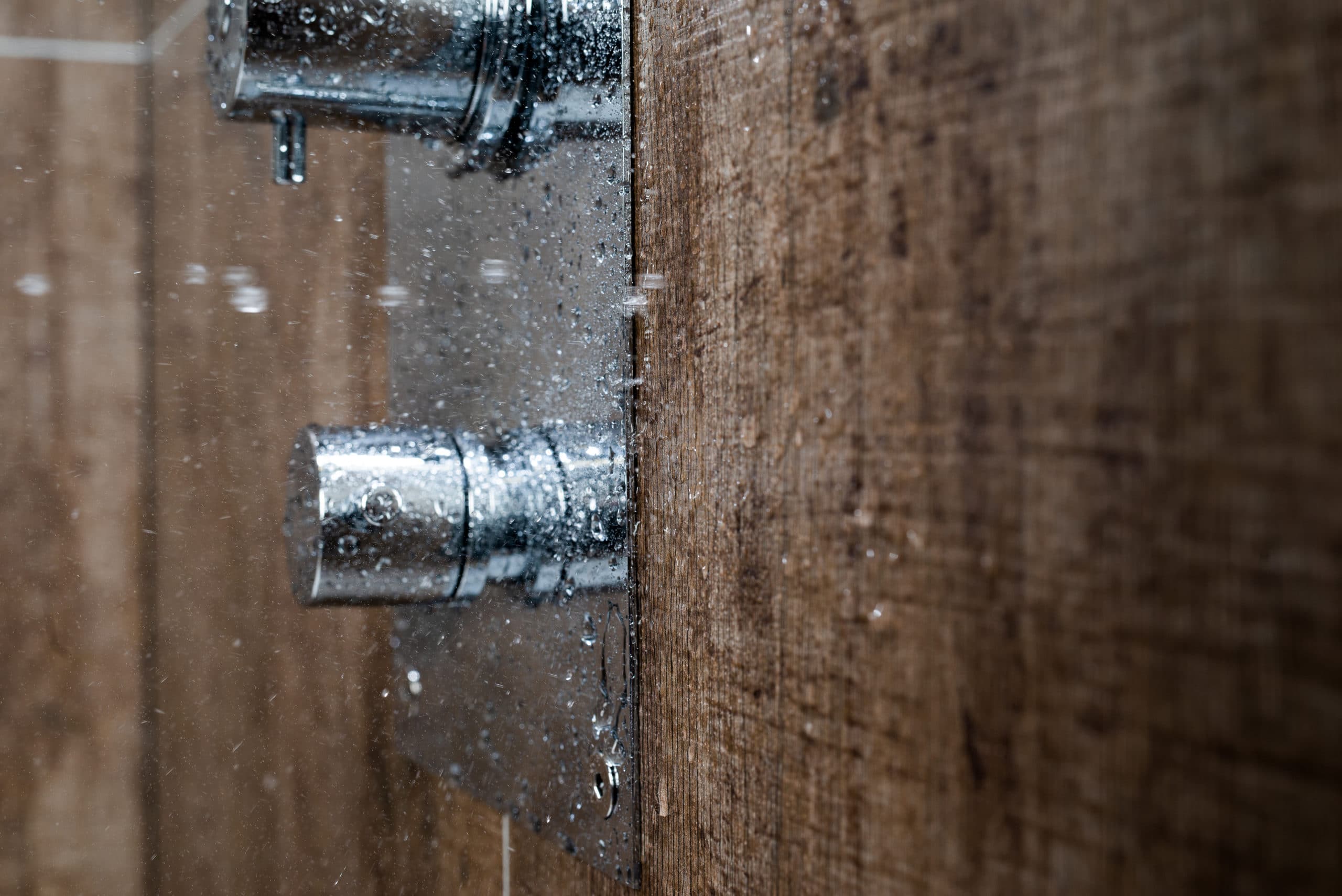 Durable
Build a wall that you can be assured will withstand future use. The Fibo wall system consists of panels made from water and impact-resistant high-pressure laminate. The smooth surfaces are easy to clean, which means they keep their appearance and can look like new well beyond their defined service life of 20 years.
With the membrane at the front, you avoid the risk of hidden water damage behind the panels, and you can replace individual panels without damaging the substrate.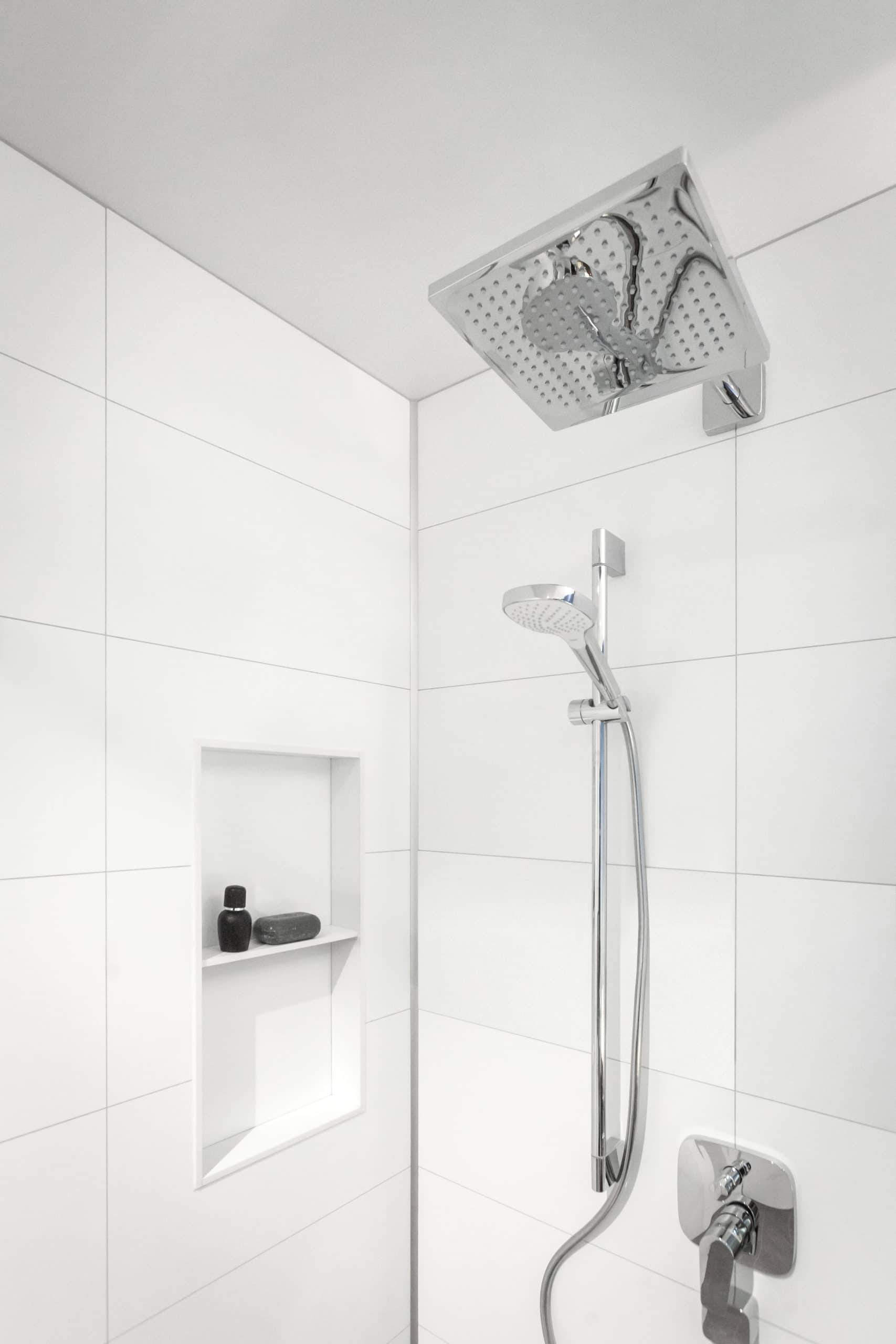 Hygienic
Create a healthy living environment with Fibo's wall system. Smooth surfaces without visible joints are easier to keep clean with mild detergent and make for a cleaner and drier environment.
Designs with anti-bacterial properties make it easy to remove microorganisms and keep bacterial growth to a minimum.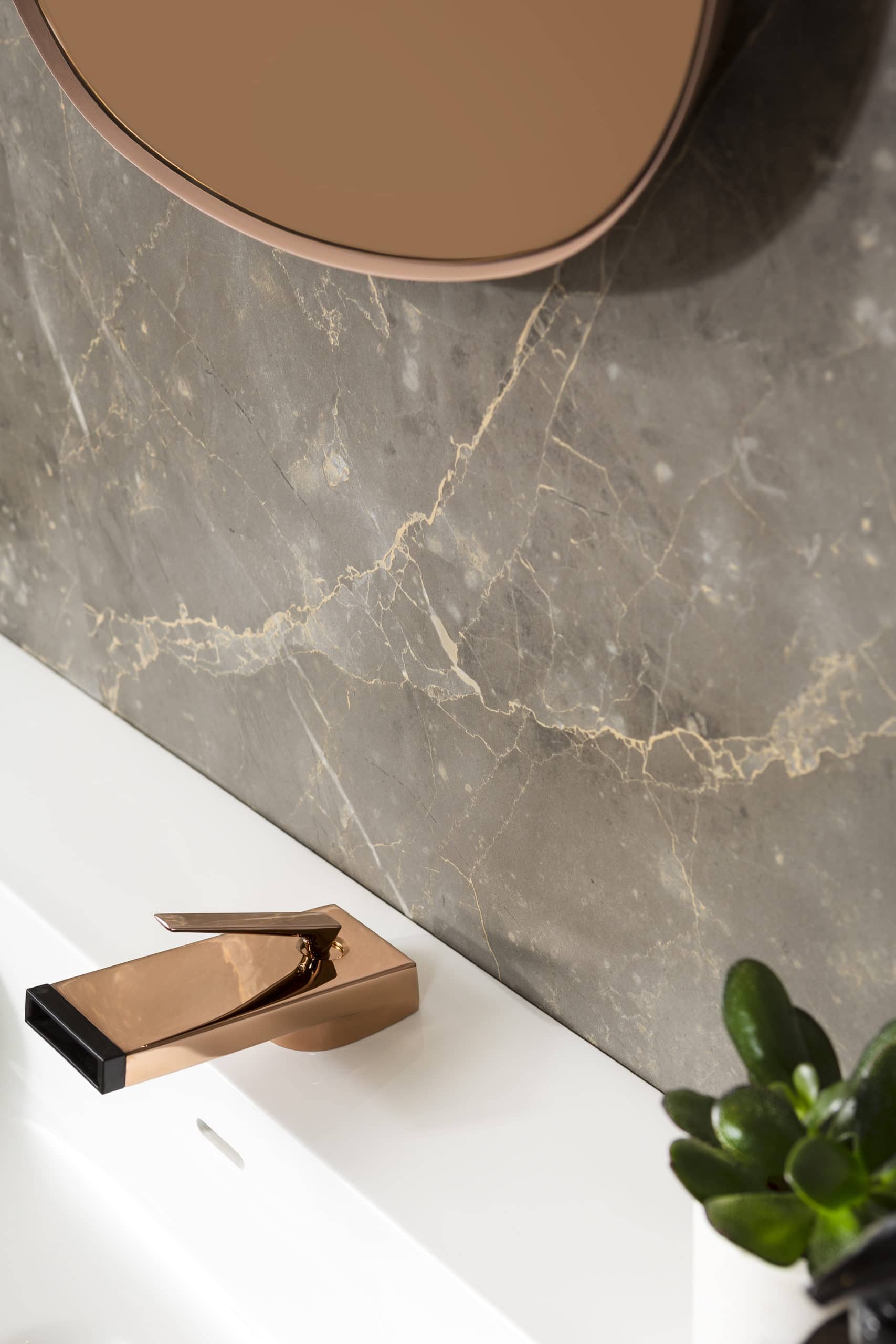 Safe
Build and sign off a wall with a 15-year warranty from a manufacturer who has spent the last 60 years perfecting it. Fibo's wall system is 100 per cent watertight, approved under the Norwegian wet room standard and designed to last.
Because it is easy to clean, the wall keeps both its looks and functionality. The membrane at the front of the panels and replaceable individual parts mean you are always in control.
Easy installation

Up to 50% faster to install than tiles

Safe and approved

100% Waterproof surface

Ecofriendly wallsystem

Low emissions to the higher level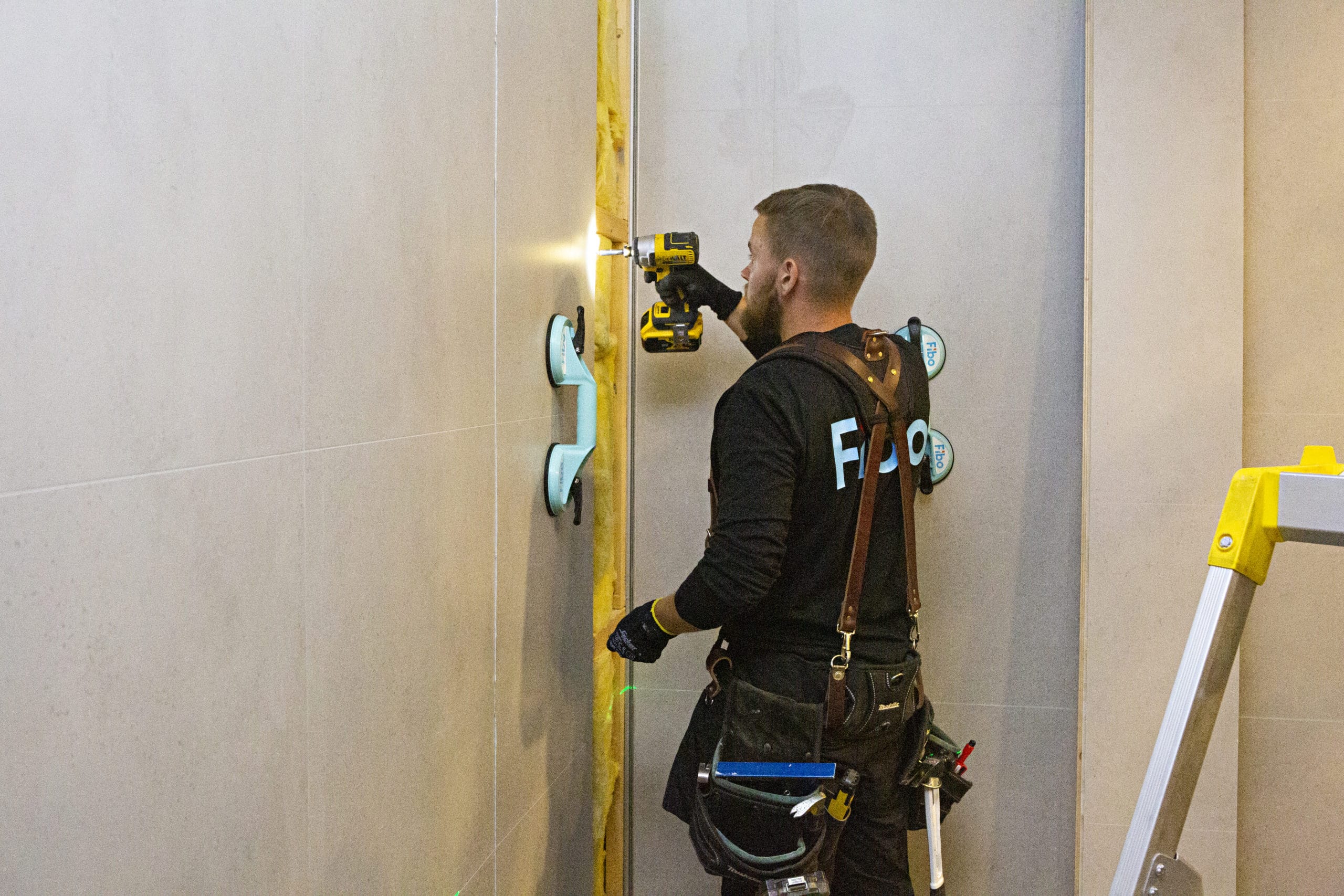 Build with Fibo and make your building project more efficient
Fibo wall panels are not only used in private homes but are also ideal for large private and public buildings. Keep your building project efficient thanks to easy and time-saving installation and subsequently much lower costs. These properties have made our products extremely popular with customers.
With a 100% waterproof solution, Fibo is the safe choice when it comes to both quality and cost.
We have extensive experience of supplying both businesses and the public sector. The combination of high durability and low risk gives you value for money, not least in high-traffic areas. You can find Fibo's solutions everywhere: as design features in restaurants, in bathrooms in Scandinavian hotel chains, in schools, and in thousands of private homes.
Reference projects
From residential building projects and shops to kindergartens, health centres and hotels: see how and why they chose Fibo.
View more
What they say!
The Fibo system has been very well received by our customers. We are very optimistic about using Fibo in future projects.

ESTEC GmbH & Co
Our three criterias for kitchen panels: Rapid assembly, easy cleaning and that they can withstand a blow or two.

Trondheim Student Housing
The possibility to choose among colours from Fibo's Colour Collection gave life to the rooms in the project.

Faber Bygg AS