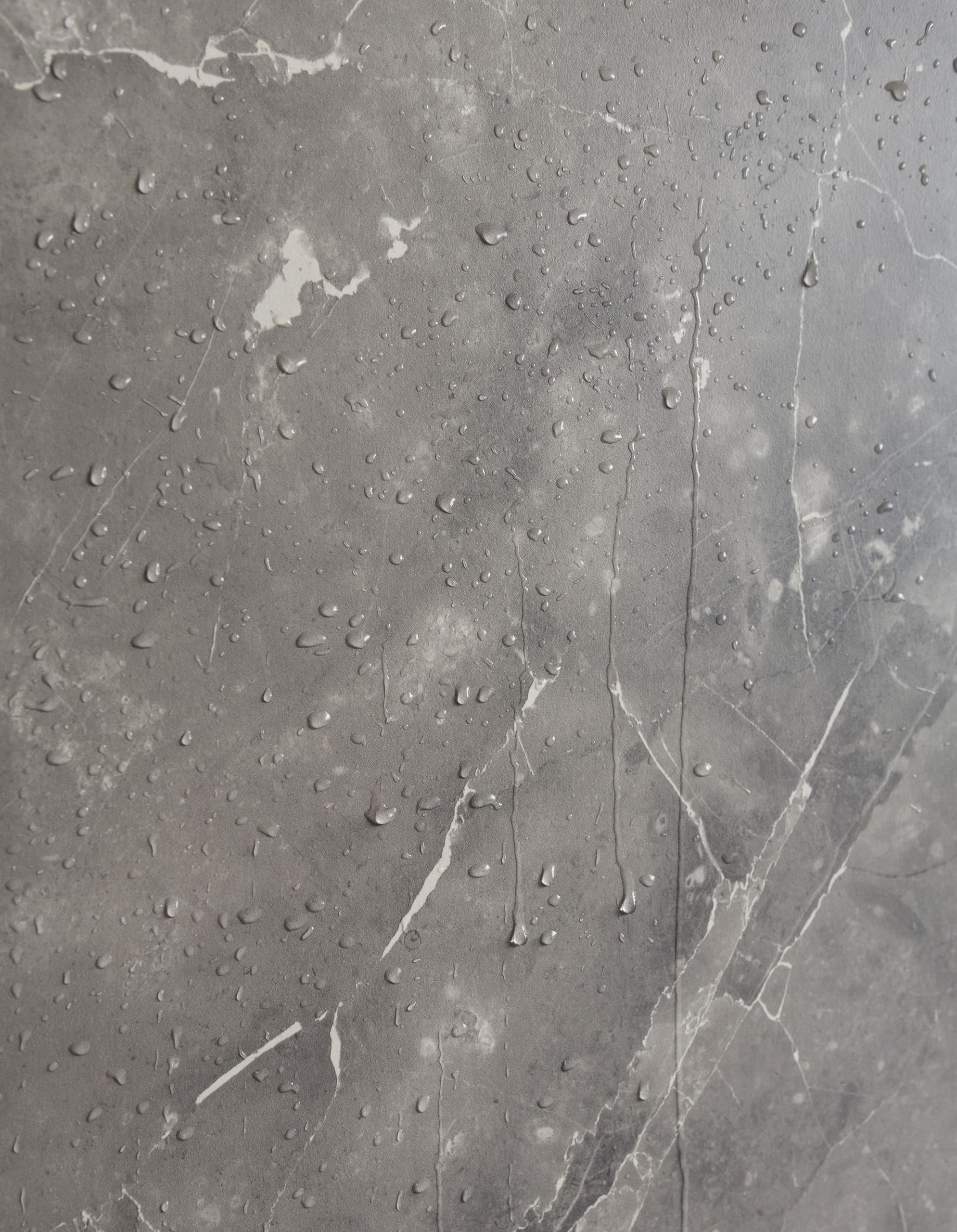 We are passionate about innovation and technical solutions that hold water
Fibo is a leading supplier of watertight wall systems of a high quality. Our wall system is easy to fit, sustainable and an eco-friendly choice. The system is approved under the Norwegian wet room standard, and the panels come with a 15-year warranty.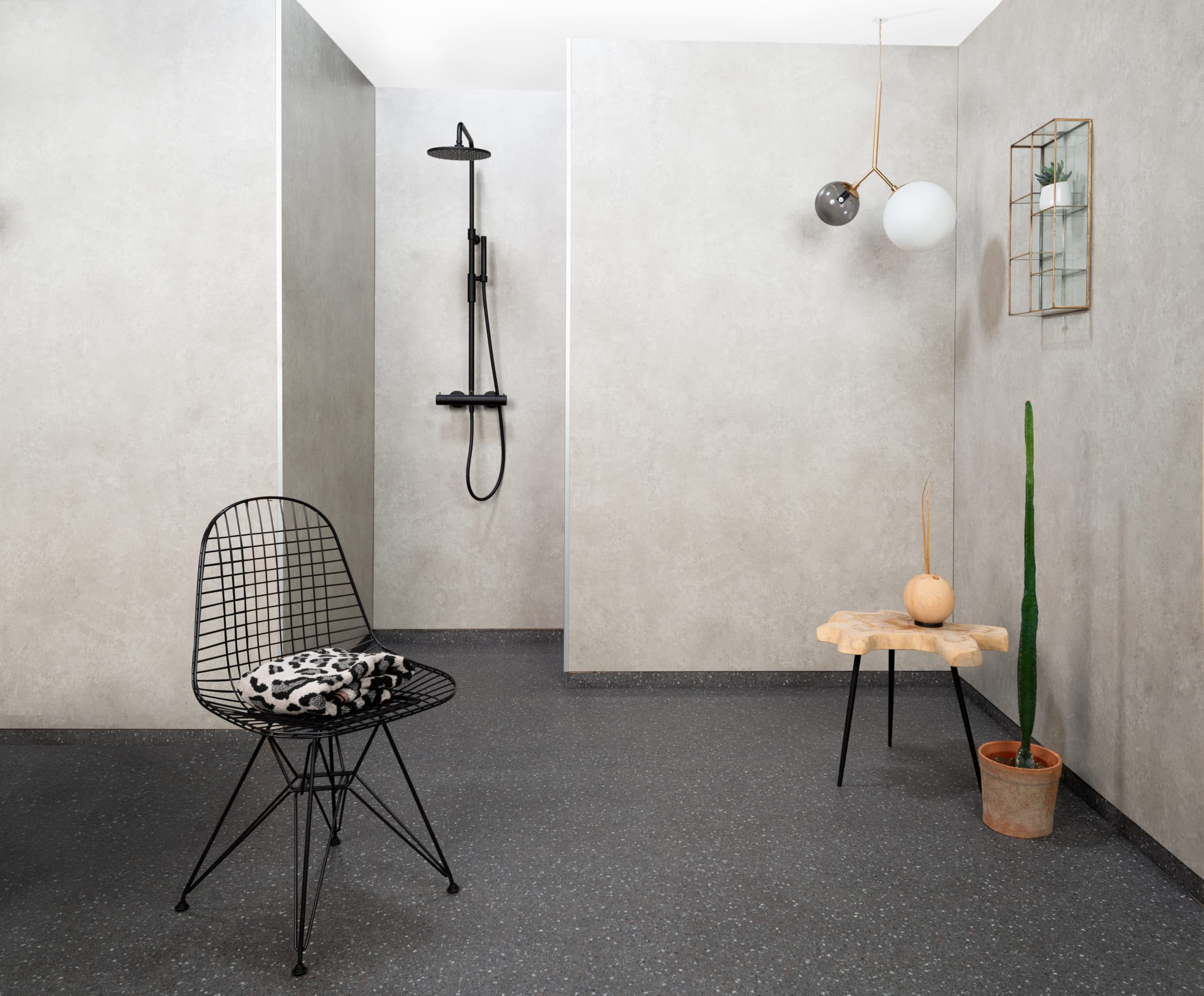 A complete wall system
Fibo's wall system ensures 100% watertight and extra durable walls in bathrooms, kitchens and other rooms that are subjected to heavy use.
The system is as easy to fit as it is to inspect: the full-height panels click together with Fibo Aqualock, leaving practically invisible joints. With the membrane at the front, you never have to worry about hidden damage to the back wall. Our profiles and accessories have been developed through 60 years of experience in more than a million wet rooms and kitchens.
The Fibo wall system is easy to clean and requires minimal maintenance. It is approved under the Norwegian wet room standard, and the panels come with a 15-year warranty.
What they say!
The Fibo system has been very well received by our customers. We are very optimistic about using Fibo in future projects.

ESTEC GmbH & Co
Our three criterias for kitchen panels: Rapid assembly, easy cleaning and that they can withstand a blow or two.

Trondheim Student Housing
The possibility to choose among colours from Fibo's Colour Collection gave life to the rooms in the project.

Faber Bygg AS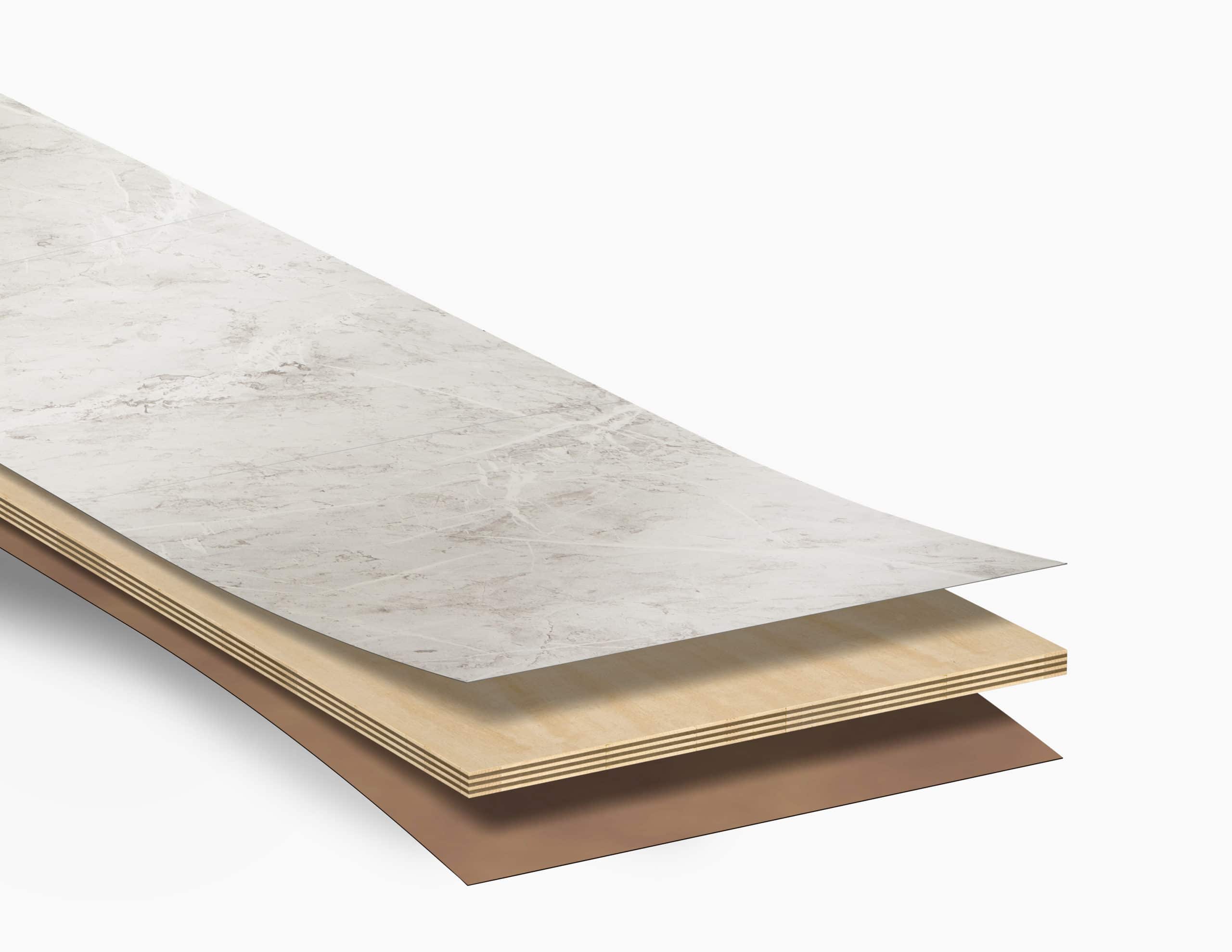 World-class wall panels
Fibo wall panels have a core made from seven plies of PEFC-certified timber. The sheets are compressed and clad with a high-pressure laminate, placing the membrane at the front of the panel. This gives you a 100% watertight and eco-friendly designer wall in your chosen style for your bathroom, kitchen or wet room.
With our 2,400 mm panels you can quickly clad the entire wall from floor to ceiling. Some of the designs are also available in lengths of 3,020 mm for rooms with additional ceiling height.
The Fibo kitchen board is a 580 mm panel designed for the splash zone between the kitchen worktop and wall cabinets. The panels protect the wall against stains from water and cooking.
Easy installation

Up to 50% faster to install than tiles

Safe and approved

100% Waterproof surface

Ecofriendly wallsystem

Low emissions to the higher level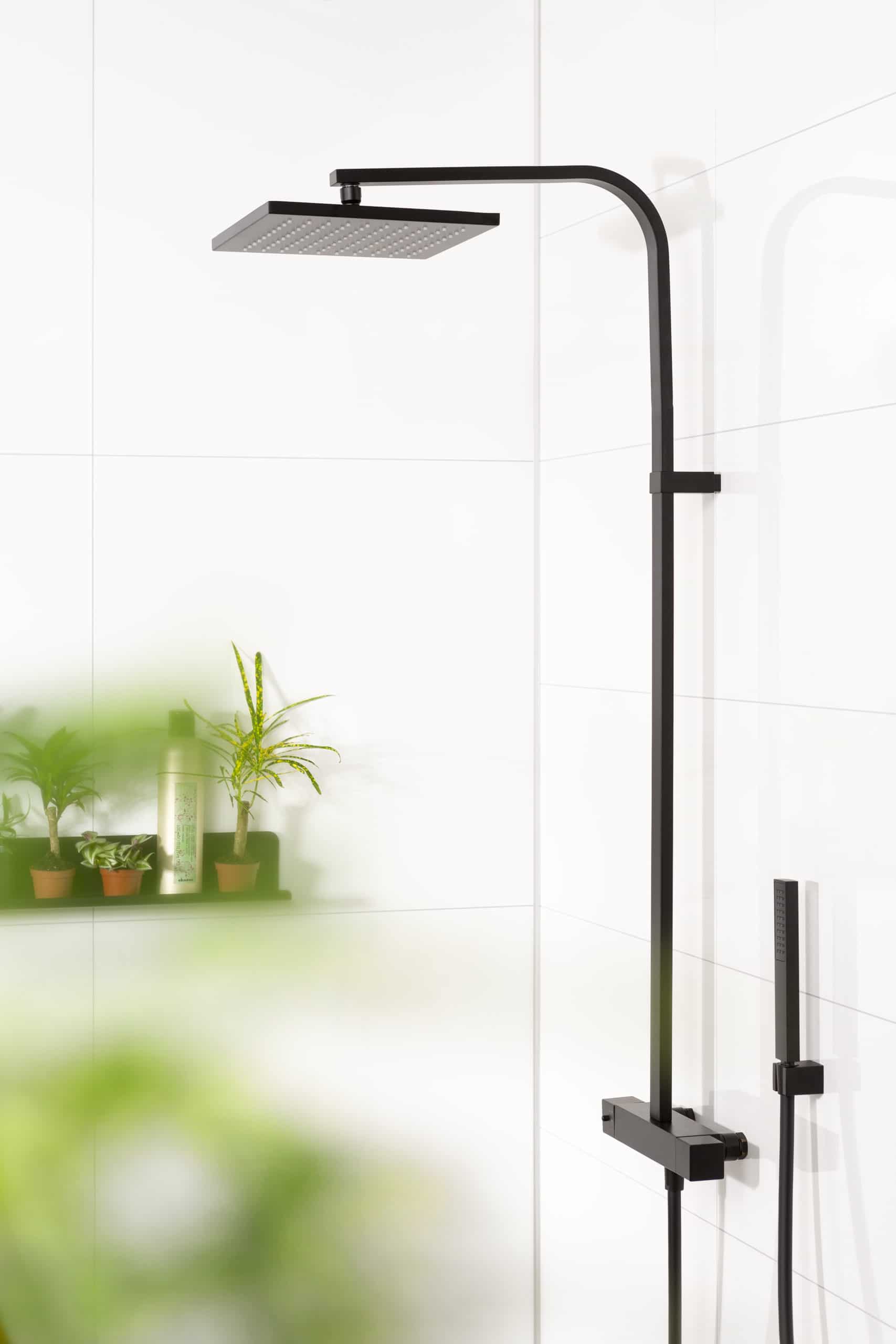 All in one wall
The Fibo wall system provides a safe, inexpensive and sustainable solution for wet rooms and other walls that require a little bit extra. Full-height panels and a minimum of preparation make it up to five times quicker to fit a Fibo bathroom compared with tiles. Shorter drying and hardening times, fewer tradespeople and less waste result in a more efficient building process on bigger projects.
We are happy to provide a 15-year warranty because we know our panel surfaces are long-lasting. With the membrane at the front, you never have to worry about hidden damage to the back wall. The panels are easy to replace should you wish to do so.
The panels' smooth surfaces make cleaning much easier than other types of wall where dirt may stick in the joints. This has also made Fibo the preferred option in both private and commercial settings with strict requirements for hygiene.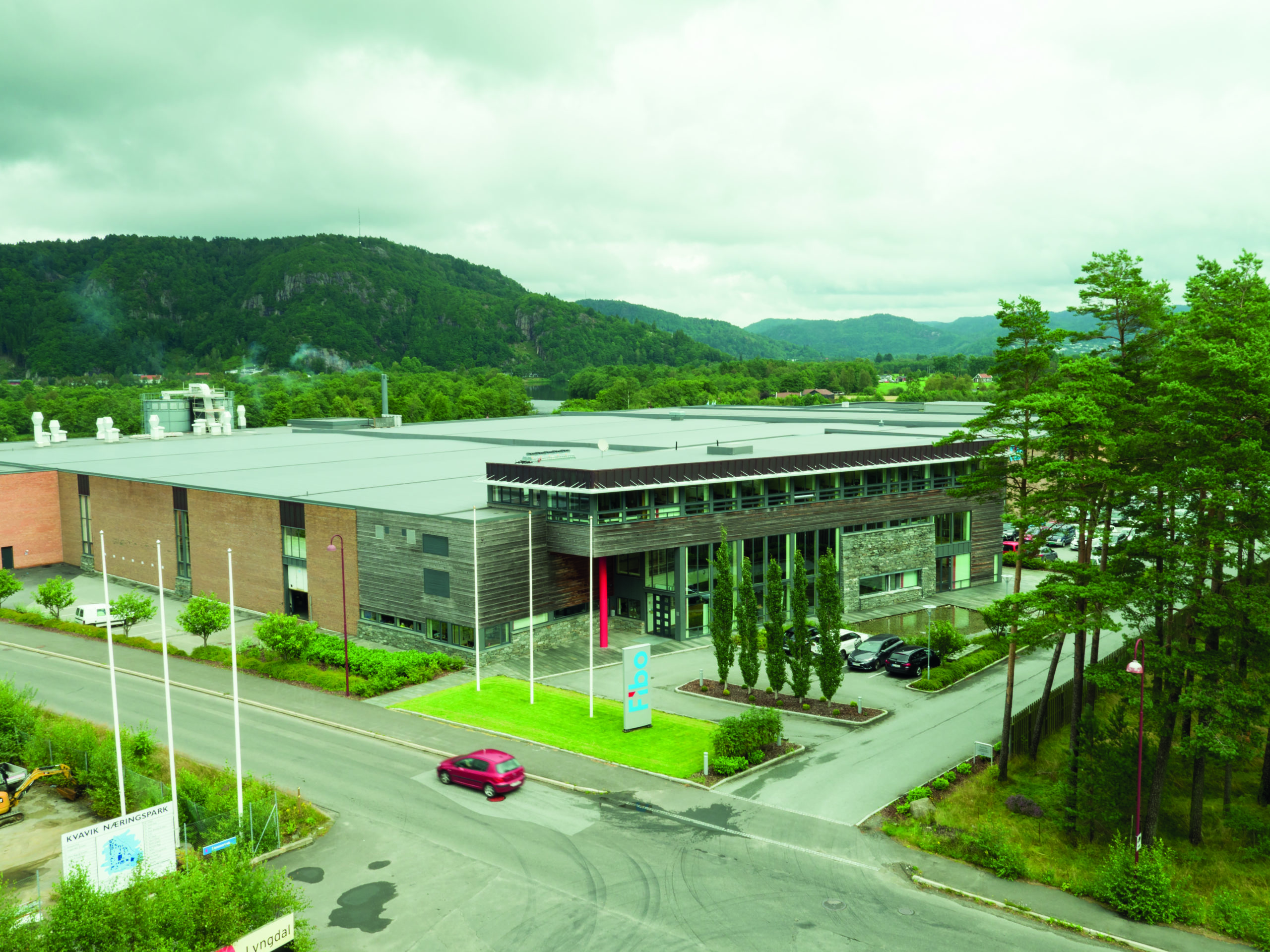 Safety for more than 60 years.
Ever since 1952 we have been working to protect your wet room walls, starting tentatively with simple panels before moving on to complete wall systems for everything from private homes to big housing projects, schools, hospitals and supermarkets.
The wall system continues to be manufactured in Lyngdal, Norway. We have upgraded our factory to a modern low-emissions plant capable of producing more and more panels with less and less energy, resulting in less waste and increased recycling into new raw materials.
All our products come with their own EPD explaining their environmental impact. The EPDs can be used for eco certification of big building projects. Our annual environmental report describes the steps we are taking to become even greener.
Read more about our eco-friendly wall system
To date, our more than one million installations have taken us from Norway to Scandinavia, Europe, North America and Australia. Innovation remains our most important driving force.
Because the end product is our goal.
Fibo wall panels – the obvious choice for the modern bathroom!
Fibo wall panels are the quick way to renew your bathroom. They are five times quicker to fit than tiles and can cut costs by up to 50%. Forget about plasterboard, membranes and tiles. Everything is built into the panel. Approved under the Norwegian wet room standard and with a 15-year warranty. View our comparison and discover the benefits of Fibo.
Don't hesitate to get in touch!
Leave your note, and we'll get back to you.
Reference projects
From residential building projects and shops to kindergartens, health centres and hotels: see how and why they chose Fibo.
View more