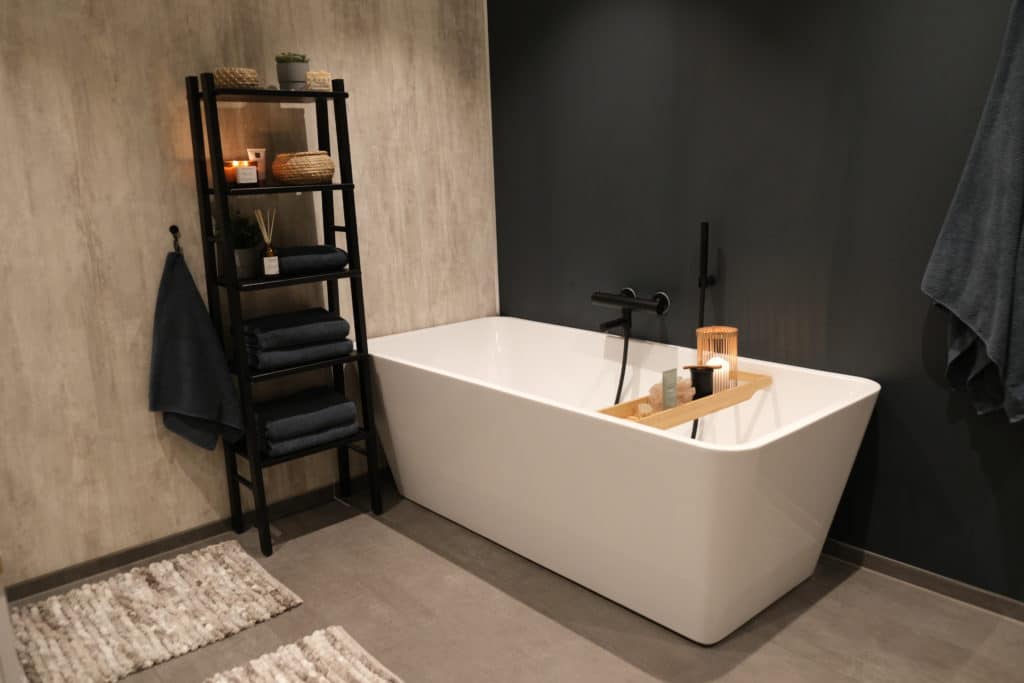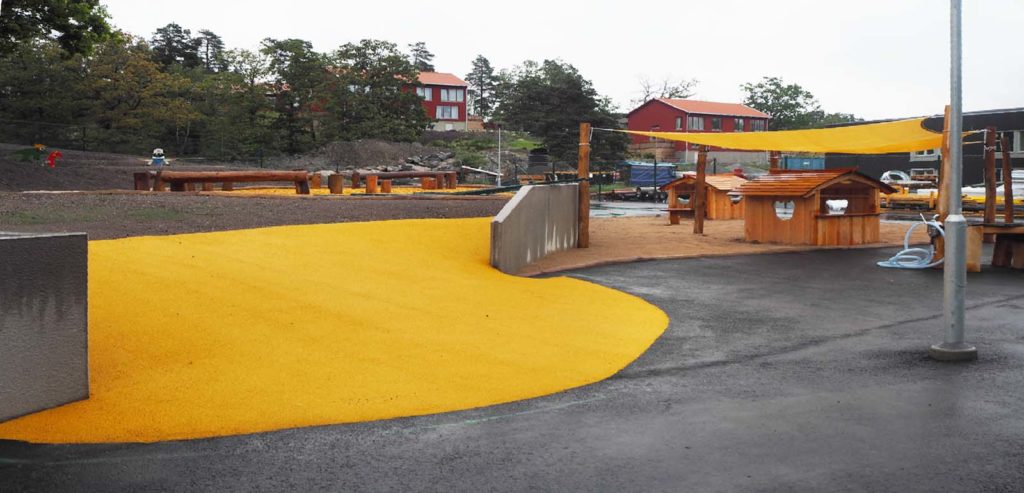 The bathroom of their dreams
The family in Trysil got the dream bathroom in 1-2-3 with three walls in a stylish concrete decor combined with a dark effect wall.
---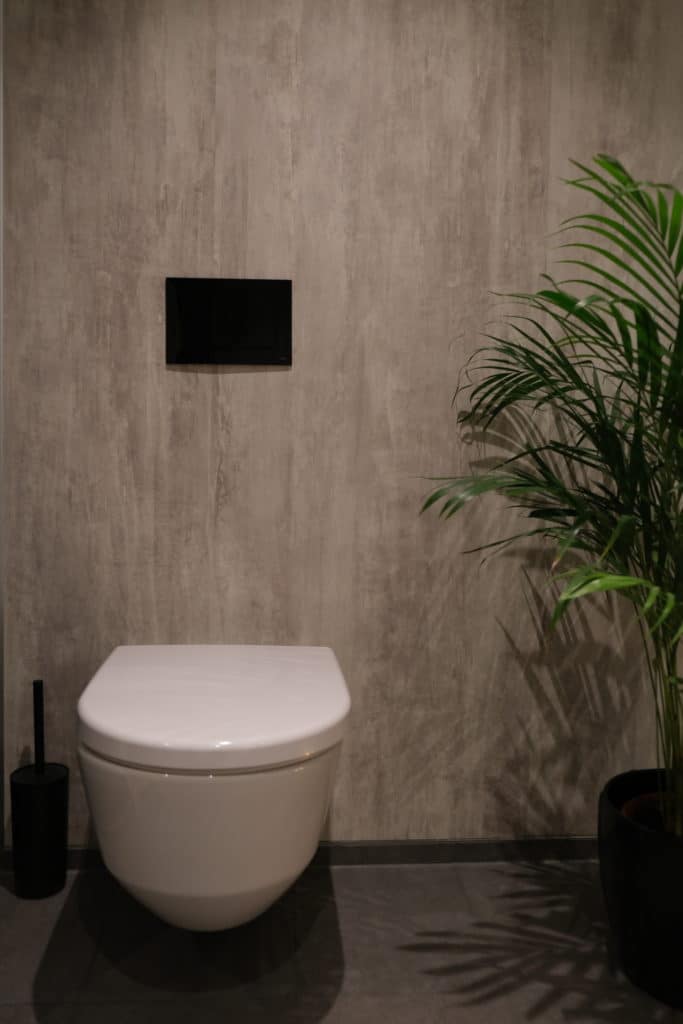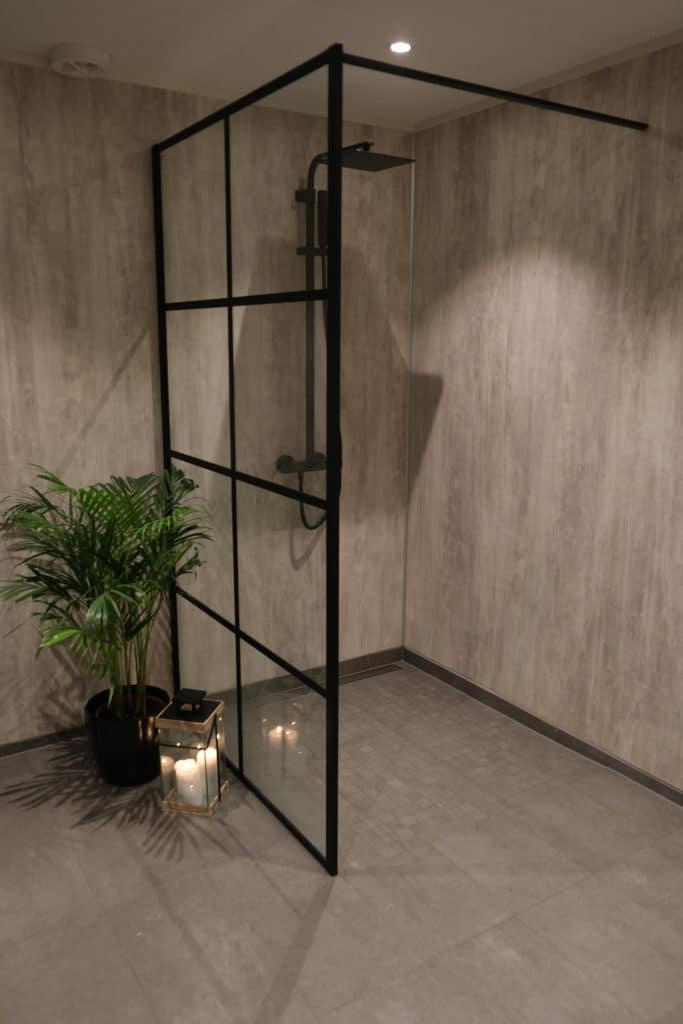 A new, beautiful bathroom was high on the wish list when Sara Iselin Holt and Brede Eggen Hansen took over a their house built in 1973.
We wanted a concrete look, and searched for inspiration on Instagram. Then we went to Maxbo and looked at different samples in the collection of Fibo wall system. We decided to go for Abbey Shale on three bathroom walls, says Sara Iselin Holt. Abbey Shale is a timeless concrete decor in the Marcato collection. For the fourth wall, Sara chose Reykjavik – a sooty gray color with an extra matte surface. Both decors are available both with and without tile pattern.
The walls were exactly as we had hoped they would be. The bathroom has become very nice!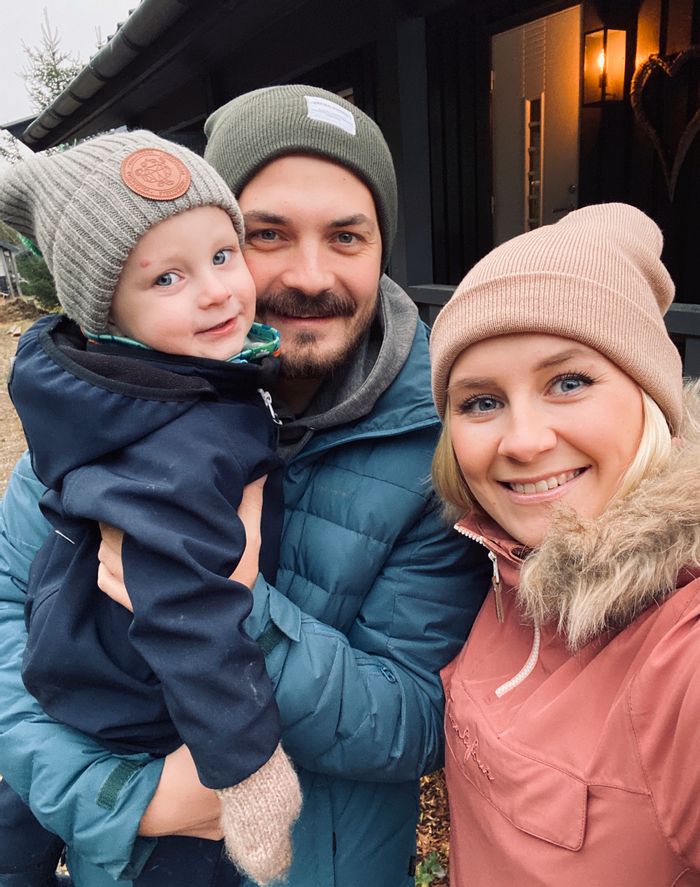 – As easy as that!
The division of labor between them was quite clear: She was responsible for the style choices, he for the execution. Brede's experience with the Fibo concept from the time he worked for a company that renovated homes, came in handy.
As long as you get the base profile straight, just seal and click the rest of the panels in place. This almost happens by itself, says Brede excitedly.
The bathroom is perhaps the room I am most happy with. We got it just the way we wanted it.
– Easier to change style
Sara and Brede chose to combine the bathroom and a small bedroom to make more space. Now the whole family can frolic with a shower, bath and double sink.
A narrow high-rise window lets in daylight that is supported by spotlights on the ceiling.
– We also considered tile, but chose the Fibo wall system because it is easier if you want to make changes again. Wall panel is both easier and cheaper to replace, says Sara Iselin Holt.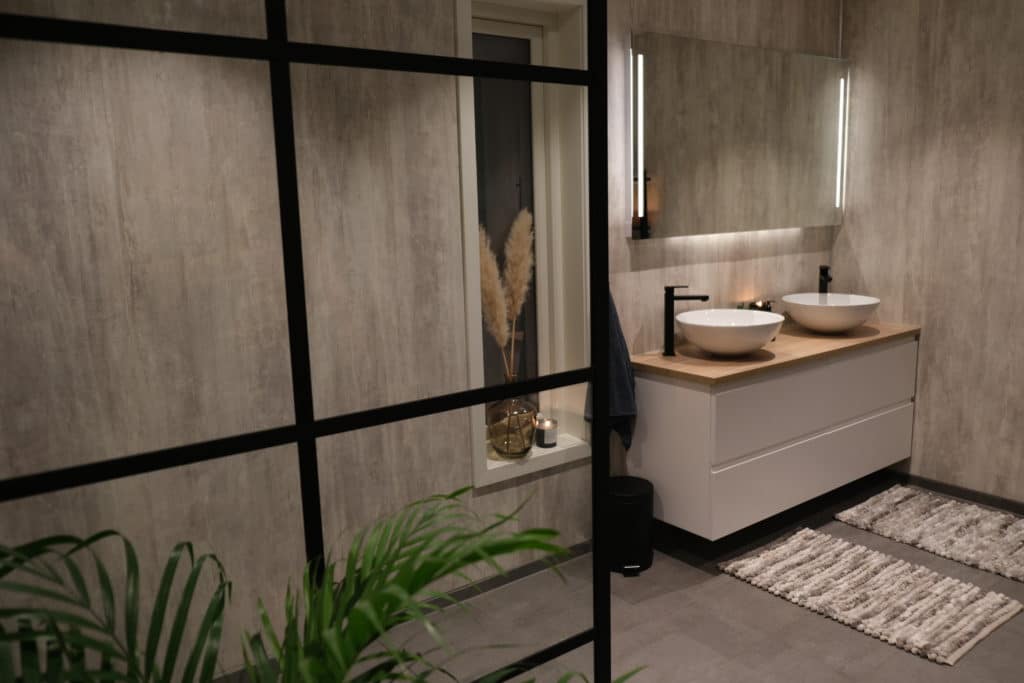 Client
Sara Iselin Holt and Brede Eggen Hansen
Reference projects
From residential building projects and shops to kindergartens, health centres and hotels: see how and why they chose Fibo.
View more