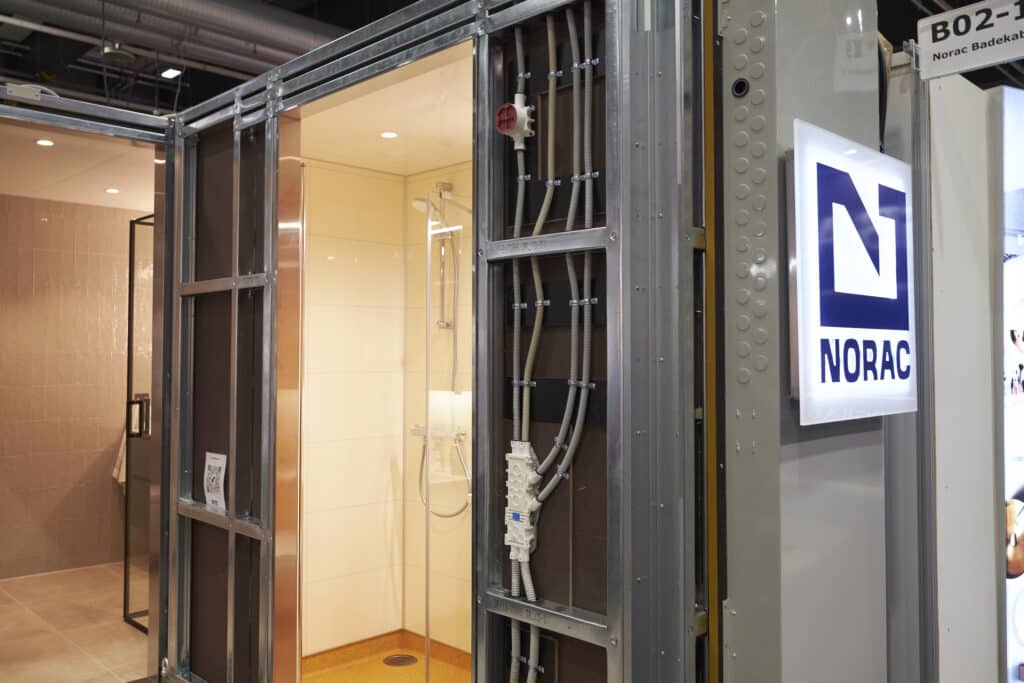 Bathroom pod manufacturer chooses Fibo wall system
In collaboration with Norac, a Norwegian-based pod manufacturer, Fibo has developed the Norac Basic Baderomkabin, a bathroom pod designed for large-scale construction projects.
---
Norac, a leader in bathroom pods known for their tiled wall surfaces, has now expanded its offering by adding a Fibo Pod to its product portfolio.
Our goal is to provide the market's best, most appealing and trusted prefabricated bathroom pods. With Fibo, we can now also offer the most environmentally friendly and cost-effective solutions.

says Preben Lønnhaug, Managing Director of Norac Badekabiner AS
Norac and Fibo announce the launch of Norac Basic Pod at Bygg Reis Deg
Norac Baderomkabiner AS and Fibo made the significant announcement at the recent Bygg Reis Deg exhibition – Norway's largest building industry exhibition. The initial launch features a brand-new bathroom pod and is targeted toward student accommodation, nursing homes and apartment buildings.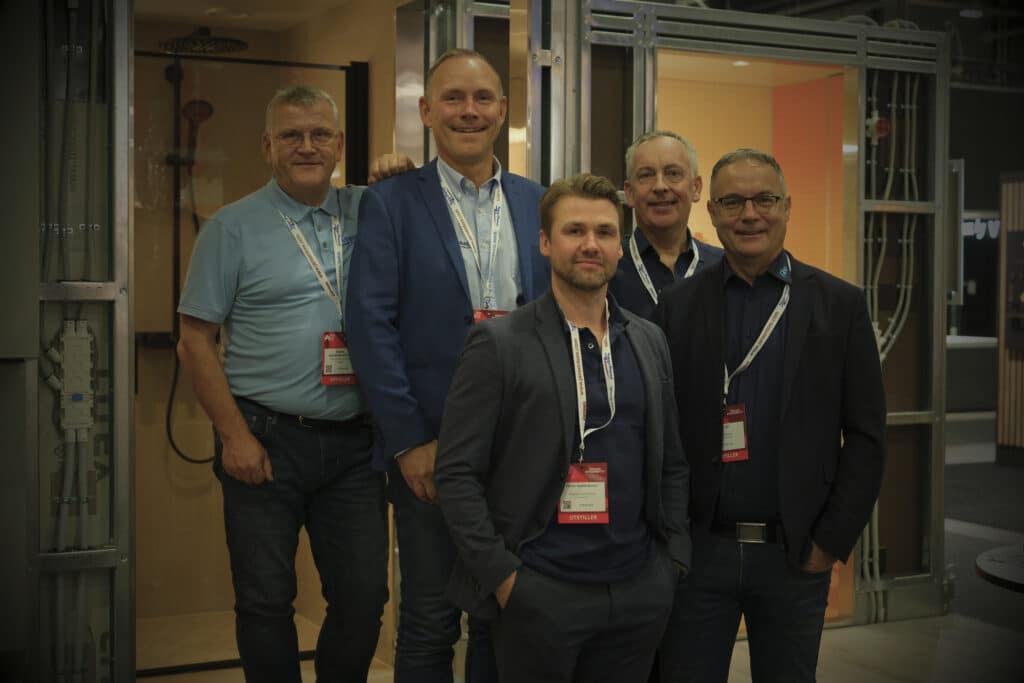 High volume expectations
We believe this innovation will be highly attractive in new constructions, especially in sectors focusing on cost-effective solutions. For developers, the benefits of a bathroom pod with Fibo are many:
Highly competitive pricing
A robust solution with a long lifetime
Low maintenance costs and easy cleaning
Simple rehabilitation
Up to 45% lower CO₂ emissions compared to an equivalent-sized tiled bathroom
Fibo's product offers clear advantages in production, allowing our customers to save both time and costs. More efficient production and transportation also enables larger-scale production than before.

Preben Lønnhaug, Managing Director Norac Badekabiner AS
"For us, this represents the most substantial product development and innovation of the year, opening up significant opportunities within a swiftly expanding market segment. We are thrilled to be in partnership with Norac, a Norwegian company renowned for its professionalism and commitment to quality," states Torleiv Klungland, Professional Sales Manager at Fibo.
First order for Norac Basic Pod – Student apartments in Oslo, Norway.
We have already received the first order for the Norac Basic Pod — 480 units destined for new student housing in Oslo, Norway. Read more here (article in Norwegian). The global market for bathroom pods is projected to grow substantially in the next decade.
Sintef certification
Norway has some of the strictest building regulations in the world when it comes to wet rooms, and Norac's Basic Pod has been certified and approved for use in wet rooms in Norway by Sintef. This is a major milestone, providing assurance to all stakeholders that Fibo is equally compatible with offsite manufactured bathroom pods in addition to the traditional onsite installation method.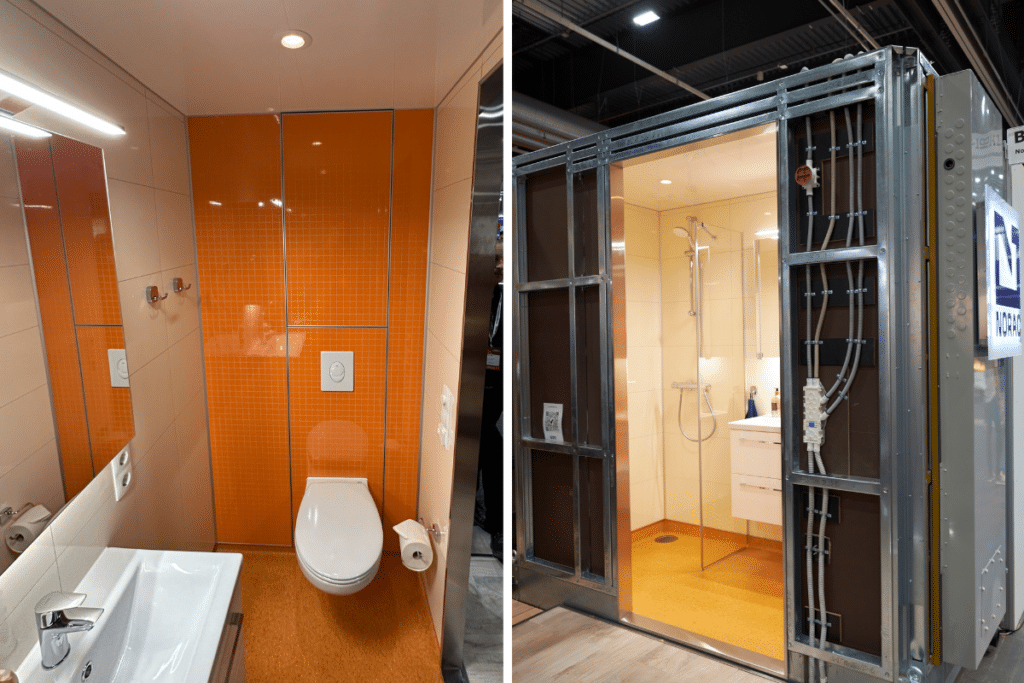 In the demo model pictured, Tarkett vinyl flooring has been used in combination with Fibo Orange M0303 and Creme M6030 on the walls. Fibo White High Gloss was used for the ceilings. Various design options are available. Fibo panels are designed to withstand heavy use and are so water-resistant that walls and ceilings can be hosed down without moisture damage concerns.
Want to know more?
Don't hesitate to get in touch!
Leave your note, and we'll get back to you.